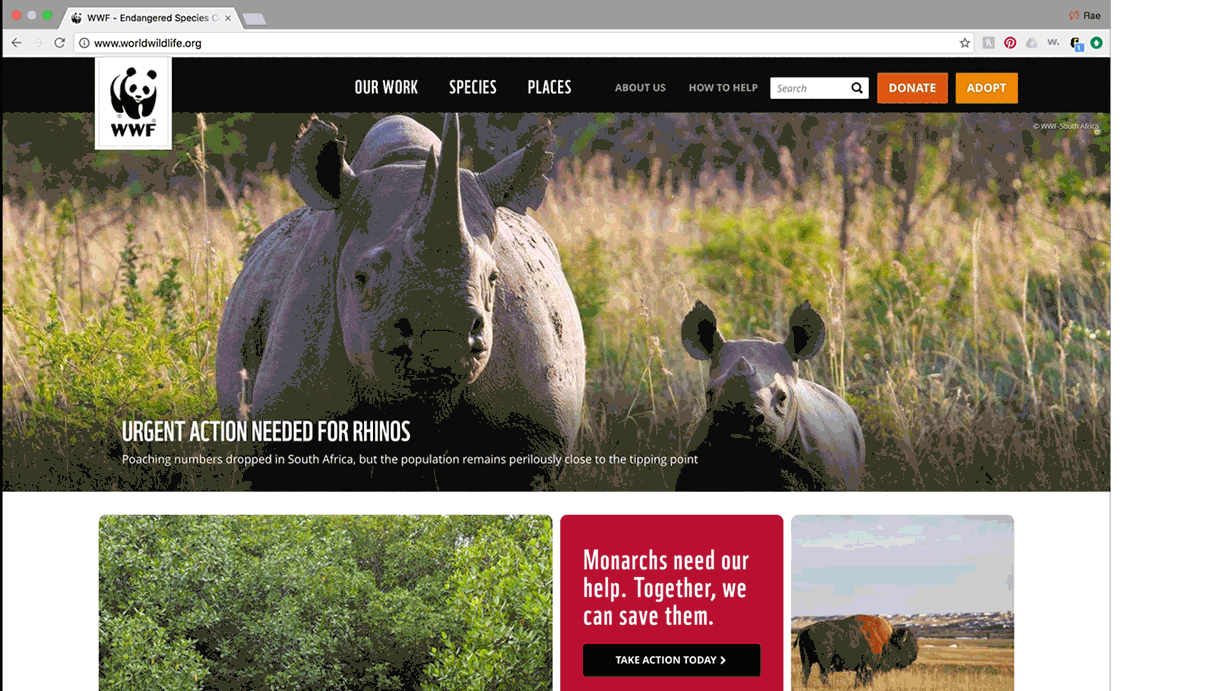 Introduction
Current members will receive an email along with a special edition magazine in the mail.
There is also a webpage takeover for other visitors to the WWF site.
Webpages
The Cards for Conservation page explains the monthly cause and the different options to get the card pack. From each option, WWF can track the user's browser and be notified when money is donated, letter sent, or item bought.
The Cards Against Humanity website has a section in the expansion pack page that directs users to join WWF.